AC Repair Anthem-ProZone Air Conditioning and Heating
Do you need an AC repair company in Anthem?
Get Affordable Services for AC Repairs! With ProZone
Do you have an AC unit that doesn't work the way it did? There is a chance the AC unit requires maintenance or repair done professionally. If you are unsure who to hire in the Anthem area, we can solve your problems.
HVAC upgrades and repairs are particularly challenging for property owners in Anthem. It's because most professionals charge too much or have subpar services, putting a risk on the final results they get. Moreover, the air conditioning units are complicated and technical. A single fault in the AC unit could render the whole system useless.
Therefore, if you need instant repairs, a professional AC repair company provides them. Our professionals at ProZone Air Conditioning and Heating have worked in Anthem for many years, allowing us to understand the client's requirements.
Our primary focus is finding solutions that resonate best with our client's needs. For instance, an AC unit that doesn't perform as needed because of mechanical issues requires our service. Our professionals can resolve them. We know our clients contact us in their time of need. Thus, we cover them whenever needed.
As an experienced and reputable service in Anthem, we have spent years perfecting and training our professionals. There's no AC-related issue we cannot resolve. Connect with us today, and we will inspect your AC units.
Air conditioning units can be unpredictable with the kind of issues they may show. For instance, some AC units may not cool as efficiently as they should. Others might overheat on long-hour operations. Therefore, we have the equipment necessary to deal with all these issues.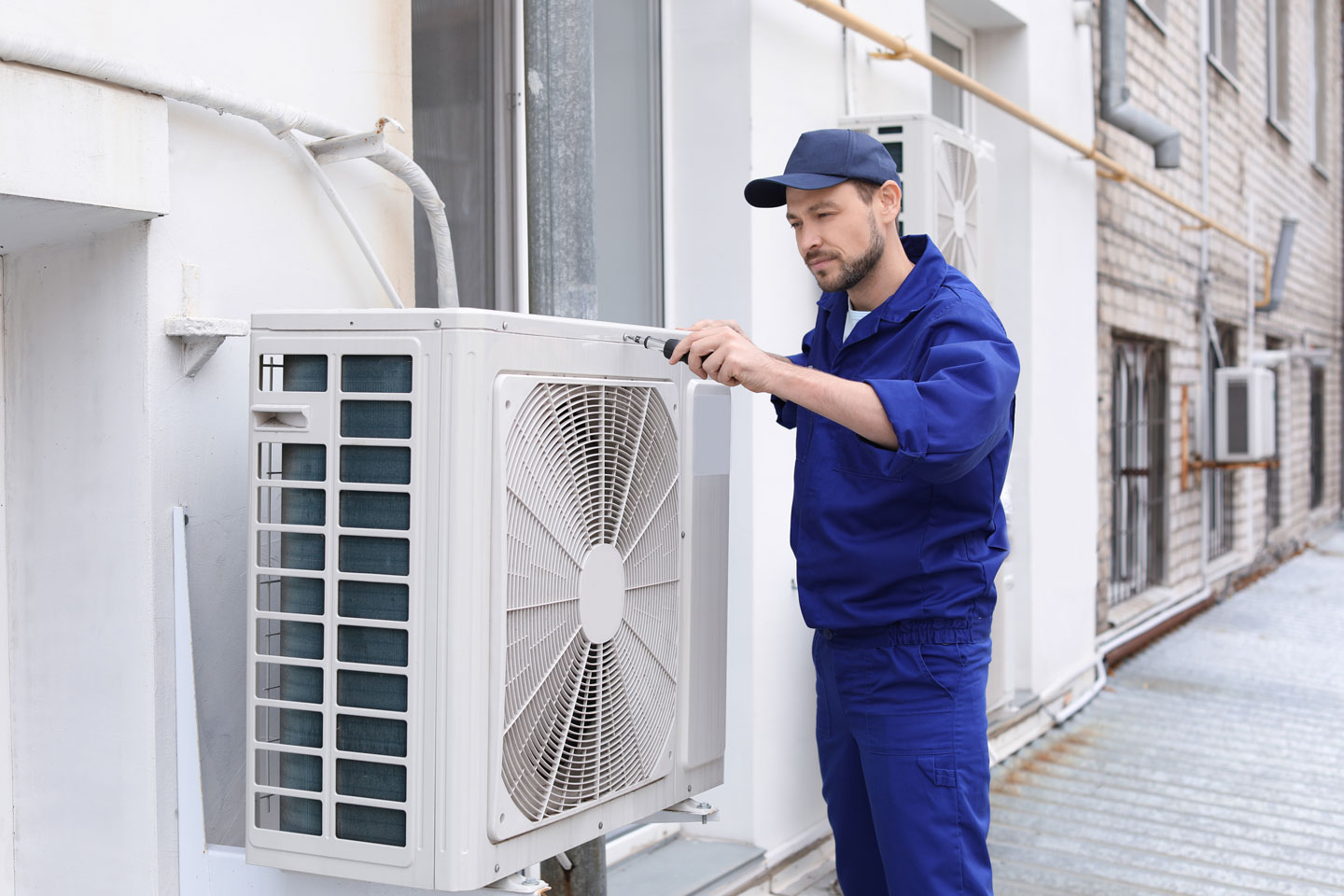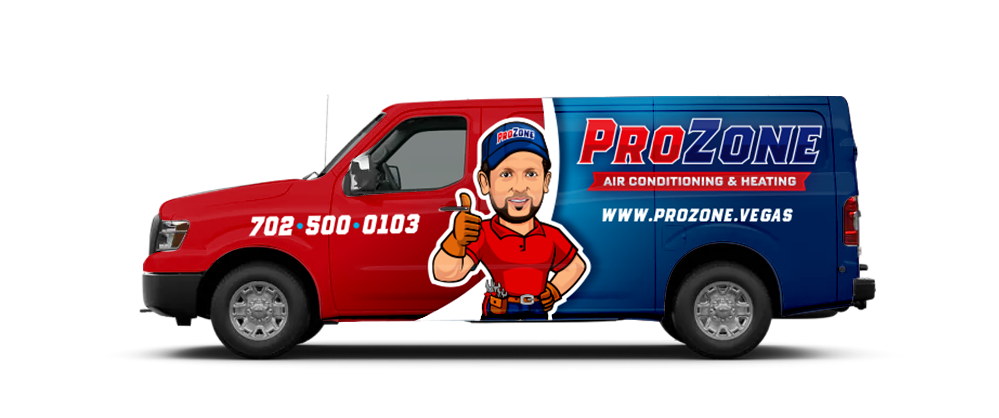 What makes a good AC Repair Company in Anthem?
Hiring a professional for your AC repairs is a viable option for avoiding further complications. Anthem has some of the finest AC repair technicians, making them the only people you need for better-performing air conditioning units. If you are still confused about who to hire, here are a few features every good air conditioning professional should offer:
License
Licensed operations are the most crucial factor for a professional AC repair company. Homeowners can choose from several professionals, depending on their budget or requirements. However, none of these professionals can help you if they are not licensed. Without a license, professionals aren't certified to perform AC repairs legally. Since the air conditioning units have electrical components, they can be a health hazard if you don't get them done. It is best to hire someone with a license and certification to work as an AC technician. You can legally demand the service to show their license details. Reliable AC repair companies even showcase them on their website. With the documentation in front of you, you will know the professionals you hire are worth your time.
Experience
Experience and exposure are vital in air conditioner repair for all services. We have an expert-only policy at ProZone Air Conditioning and Heating. We believe in delivering top-notch services for our clients because they spend their hard-earned money on air conditioning repairs. Thanks to our experienced professionals, we will be done with the AC repairs quickly as possible, regardless of the issue you face. We have skilled professionals for HVAC and AC units, making us your go-to option in Anthem. We are locally based and have operated in the area for several areas. We know the local area and will show up at your doorstep as soon as possible. If you need experience, then ProZone Air Conditioning and Heating professionals are your best bet.
Company Reviews
It can be challenging to determine the quality of services if it's your first time with them. It's not wise to hire the first name you come across for air conditioning repairs. Instead, hire someone who truly understands your issues.
It is the person who has dealt with such issues in the past and has catered to the client's AC repair issues. Reputable services showcase their experience and skills via company reviews on their website. Or you can also look for them through discussion threads and other sources.
You will pick the right person for the job, but research will take time. Nonetheless, it will save you from the wrong decision.
Customer Service
Good customer service is the key to long-term industry survival. Hire someone that values your opinions and experience as a customer. You could have an AC repair emergency any time for which you need hands-on experience and instant solutions.
Prioritize a professional ready to cater to your needs and provide the best customer service. For instance, some unreliable AC repair services in Anthem make their clients wait long hours before answering them.
Price Point
The service prices will always be a primary consideration for you, regardless of the professional you hire. Customers prefer quality services and a reliable professional has it. No one wants to spend hundreds of dollars on subpar repairs.
Moreover, companies that retain their customers also provide better prices, added discounts, easy payment methods, and more. It's best to choose a service offering these features for their clients. You can get the best market price possible with a little extra effort.
Expert Repairmen
Spring Valley is a great place to look for repairmen, but not all professionals are the same. ProZone Air Conditioning and Heating has an expert-only policy, ensuring you get top-notch services only. We are trained at handling all kinds of AC units, and all you have to do is hire us. Our experts can help you with the following:
Packaged units
Mini-splits
HVAC systems
Central air conditioners
You can learn more on the most common AC problems in our Blog.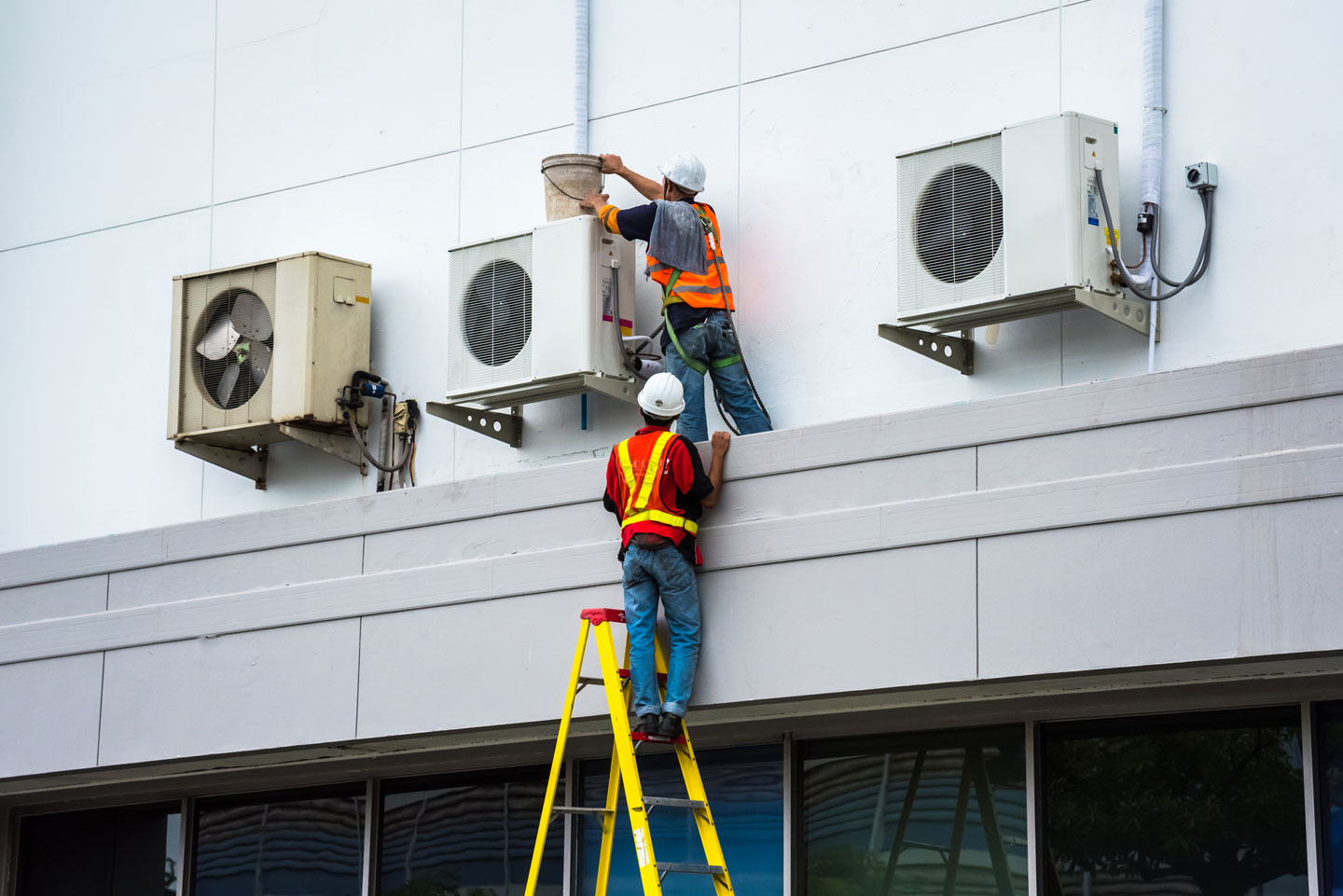 ProZone Air Conditioning and Heating : The AC Repair Service You Need
Air conditioning repair may sound like a lot of work, and that's not entirely wrong. The AC repairing services must cater to client needs and provide the required results. It is why our professionals at ProZone Air Conditioning and Heating have everything sorted out for you. Here are some of the top features we provide.
Ask for a Quote
Quotations make AC repairs and ensure our customers know what they will pay BEFORE we begin working. We will provide detailed quotes for your needs accordingly.
Site Inspection
Clients have different requirements based on their property and the type of HVAC system installed. Our experts inspect the site properly before planning the AC repair method.
Get Premium Air Condition Repairing
We will begin with the air condition repair once you are delighted with our AC unit analysis and pricing. Sit back and let ProZone Air Conditioning and Heating professionals assist you.
Customers feel intimidated about hiring an AC repair service. Fortunately, we have a simple process, making us the best option for you.
Ask for a Quote
We begin our process by providing you with a service quote. It gives you better cost ideas before we get started with your AC repairs.
Site Inspection
Our professionals believe in substantial claims, so we inspect your site in detail before beginning. We ensure there's no "surprise" left for us when we finally start with the HVAC repair.
Get Premium Air Condition Repairing
Once everything is ready, air conditioning repair is the next step. We can address all your complaints at the earliest.