If you're looking for a trusted Heating and AC Repair company in Las Vegas, you've come to the right place! With over 15 years of professional HVAC experience and thousands of satisfied customers, you can rest assured of a job done right! Our friendly and experienced service technicians are available to help with your cooling and heating needs. We service and repair all makes and models of cooling and heating systems.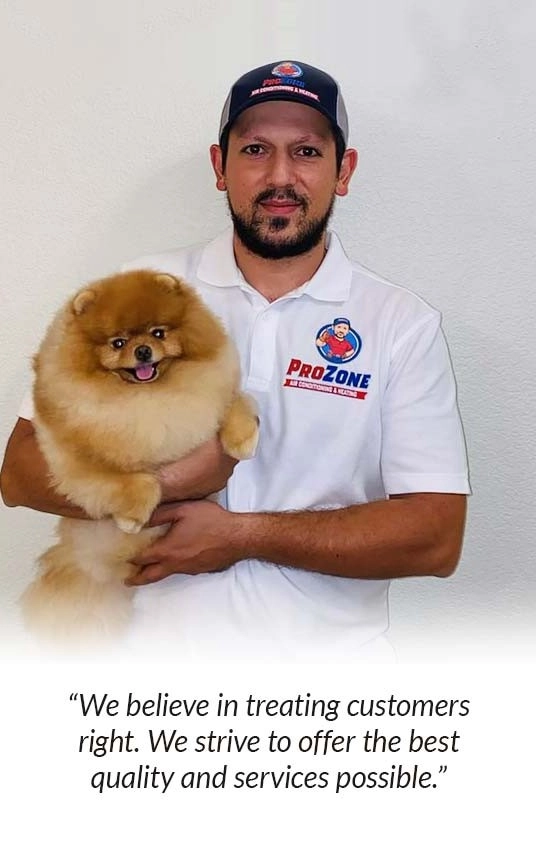 Hello, my name is Vardan. I am the owner/manager of ProZone Air Conditioning and Heating. We aren't like everyone else. Technicians these days get more sales training than technical experience to solve problems from the first time. We promise to serve your best interests, not ours. We love being a small, family business & serving the community with pride. You'll get fair prices & guaranteed customer satisfaction on every service offered. Thousands of customers trust us with their AC and Heating service. Please check our reviews to see what some of them have to say.  
Fast & Efficient In Air Conditioning Service, Las Vegas
Feeling comfortable at home is essential for all of us, and we understand that, which is why our heating and air conditioning services in Las Vegas provide fast, efficient, and reliable AC installation, air conditioner maintenance, and AC repair solutions for all of your needs.
From when you contact us to when we leave your home, our workmanship and commitment to providing the finest service to all our customers stand out. 
Whether it is an emergency ac repair, an air conditioning maintenance program, or a new air conditioner installation, our friendly, informative, and helpful team will guide you so that you enjoy the desired results. Feel free to contact us anytime, and we will do our best to satisfy all your HVAC needs. Our experienced team has serviced thousands of customers with 100% satisfaction through the years.
We are fully licensed, bonded, and insured for your peace of mind. Our estimates provide transparent and upfront pricing; you always know what we offer.
We provide the best and most comprehensive services you can rely on in Las Vegas. Our services include air conditioning repair, installation, or replacement.
CALL US FOR ALL YOUR HEATING AND COOLING NEEDS
Our booking service includes the ability to pick preferred timeslots, and we can even send you a text alert when we are on our way; in everything we do, we go the extra mile to make our service the best it can be.
Need Air Conditioning services?
We are a family-owned company that has a long history of taking care of heating and cooling needs in Las Vegas, and as a team, we work together to ensure that we deliver the very best service to each and every client, while ensuring that our prices are always competitive. Our reputation is built upon trust, when we say we will be there, you can be sure that we will, our service is always there to help, whatever the problem. We take care of all your air conditioning, furnace and heating system needs with care, every time.